Billy Rankin, Vice President of Public Programming and Marketing
Back in May, we introduced you to our plans for Shaker Landing. Much has been accomplished on this project since then, and we're delighted to share this visual progress report. We must also express our gratitude to the Chair of the Shaker Village Board of Trustees, Ann Bakhaus, for her vision, leadership and energy in guiding these transformational efforts.
The 1861 Shaker River Road winds its way along the Kentucky River Palisades and past an overlook of High Bridge, ending at Shaker Landing.
An 1866 Timber Frame Stable greets visitors at the Landing. The only surviving Shaker structure remaining along the river, it was restored this year through the generosity of Lois Mateus and the Tallgrass Farm Foundation, in honor of her late husband, preservationist Tim Peters.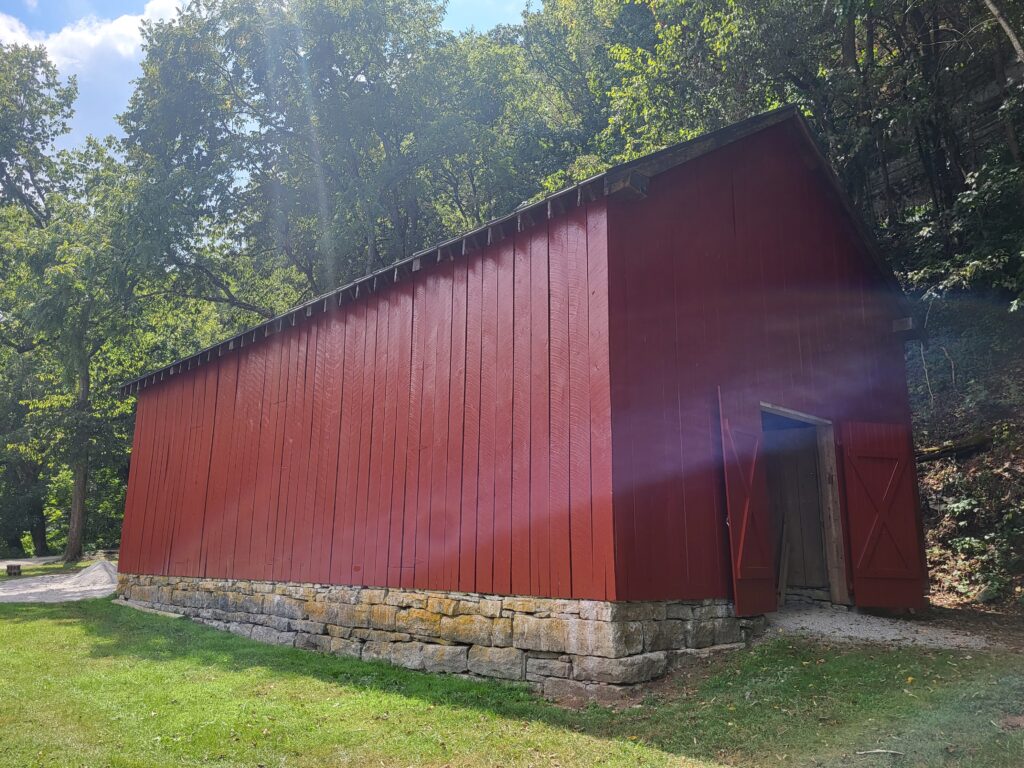 The Dixie Belle, the Village's paddlewheel riverboat, was retired in 2022 after 40 years of service. Rather than sell or disassemble the boat, the Village elected to restore it and install it at Shaker Landing as a new venue for events. The riverboat will be mounted to four telephone poles, allowing it to float up and down in place when floodwaters rise. The surrounding deck adjoins the riverboat via hinged thresholds, creating a gap to protect the deck from damage from the boat, should it rise and fall with floodwater.
In the coming years the riverboat will play host to live music, dining events, cub scout campouts, school field trips and more. As a compliment to the Landing and Timber Frame Stable, the riverboat offers an exciting new venue for weddings and receptions at Shaker Village.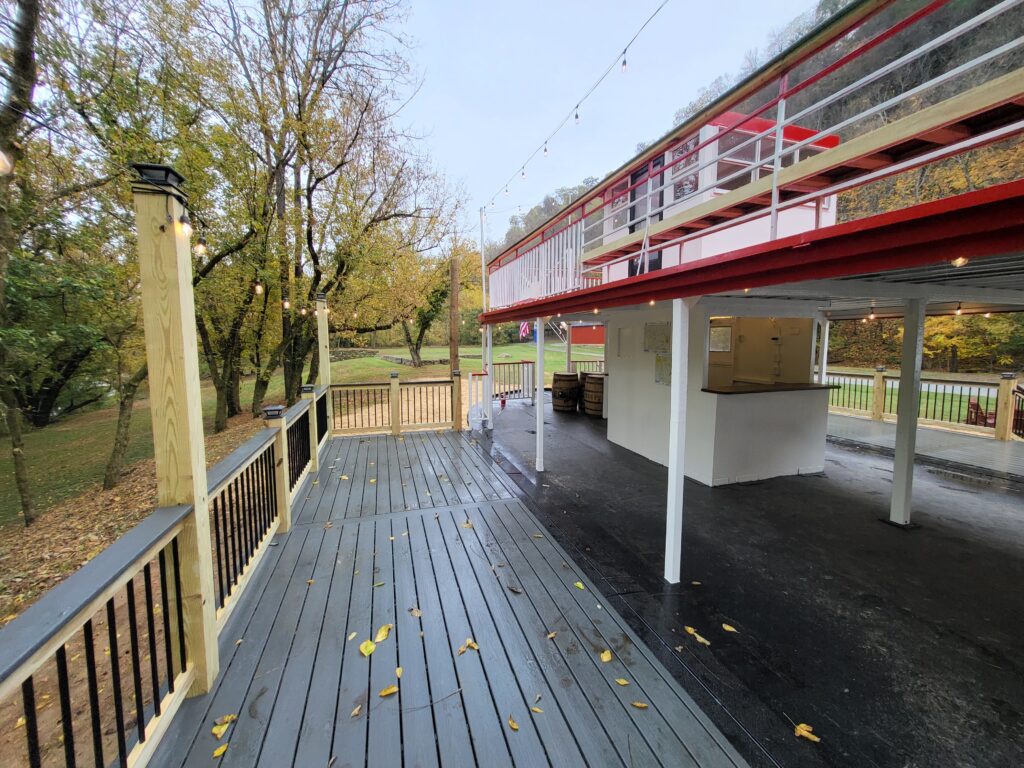 On October 29, Shaker Village staff, Trustees, donors and supporters gathered to celebrate the updates to Shaker Landing. This will be the first of many Village events on the Kentucky River, bringing energy back to the once vibrant port of the Pleasant Hill Shakers.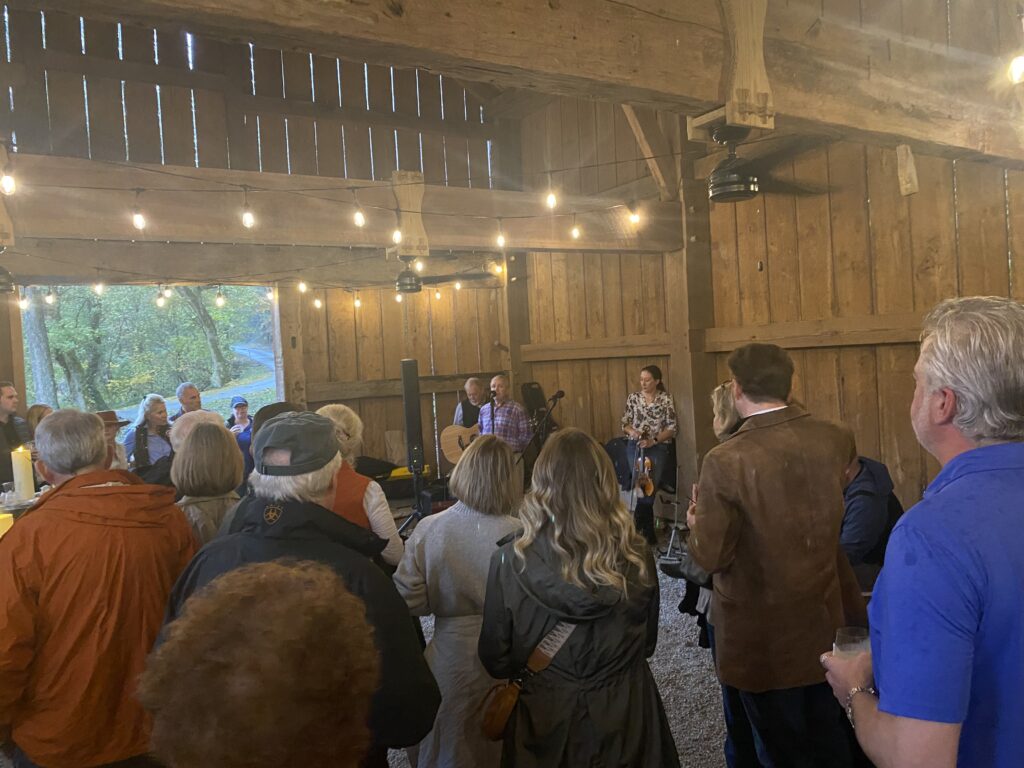 If you would like to learn more about hosting your upcoming event, campout or field trip at Shaker Landing, contact our Event Sales team today.
Follow Our Progress
Expect to hear more about the progress of our Long-Range Plan projects on social media, through our emails and on the Shaker Village blog. We hope you follow along!
If you have questions about master site planning at Shaker Village, or if you would like to support our efforts, please reach out to our Vice President of Public Programming & Marketing, Billy Rankin at brankin@shakervillageky.org or 859.734.1574.
This is the fourteenth article in an ongoing series outlining long-range planning at Shaker Village of Pleasant Hill. New to the series? You can visit our previous articles here: