Billy Rankin, Vice President of Public Programming and Marketing
Excitement and Worry
Each time a new exhibit installation takes place in the Village, I'm filled with equal parts excitement and worry. This is especially true when the exhibit will be "permanent," and is being installed in one of the most significant buildings at Pleasant Hill!
The built environment at Pleasant Hill is the physical embodiment of Shaker heritage in central Kentucky. Each building speaks to multiple aspects of Shaker life. The iconic architecture of these historic spaces has long inspired visitors to the Village. As historians and preservationists, our goal is to craft experiences that add depth to this inspiration by interpreting the story of the Pleasant Hill Shakers.
In July, we shared plans for The Believers. This new exhibition will explore the faith and theology of the Shakers, and is currently being installed on the second floor of the 1820 Meeting House.
Bringing Spirit to the Space
When we began planning The Believers, our team quickly realized the opportunity at hand.
Every visitor to Shaker Village of Pleasant Hill comes with their own set of individual beliefs. They may be religious beliefs, but can also be embodied by a personal philosophy, or set of values. Although our interpretive staff do a wonderful job leading guided tours and conducting Shaker music programs in the Meeting House, many visitors to the building come outside those program times. For them, it is an empty space, and they must "fill in the blanks."
The Pleasant Hill Shakers were renowned for the fervor of their worship, and the depth of their faith. They endeavored to live their lives without sin. They sought to create Heaven on Earth. This was the reason for their society, and their mission.
The goal of The Believers is to encourage our visitors to learn more about why the Shakers lived, not just how. By doing this, we hope that in some small way guests to Pleasant Hill consider their own purpose, and how their personal beliefs impact every decision they make, building their world around them.
Join Us
On Friday, September 22 at 6:00 p.m. Shaker Village will host the grand opening of The Believers. This is a free event, with online registration still available. Funding for the Believers and our grand opening has been provided by a generous contribution from the Eli Lilly Endowment.
Until then, I hope you enjoy these preview photos from our ongoing installation!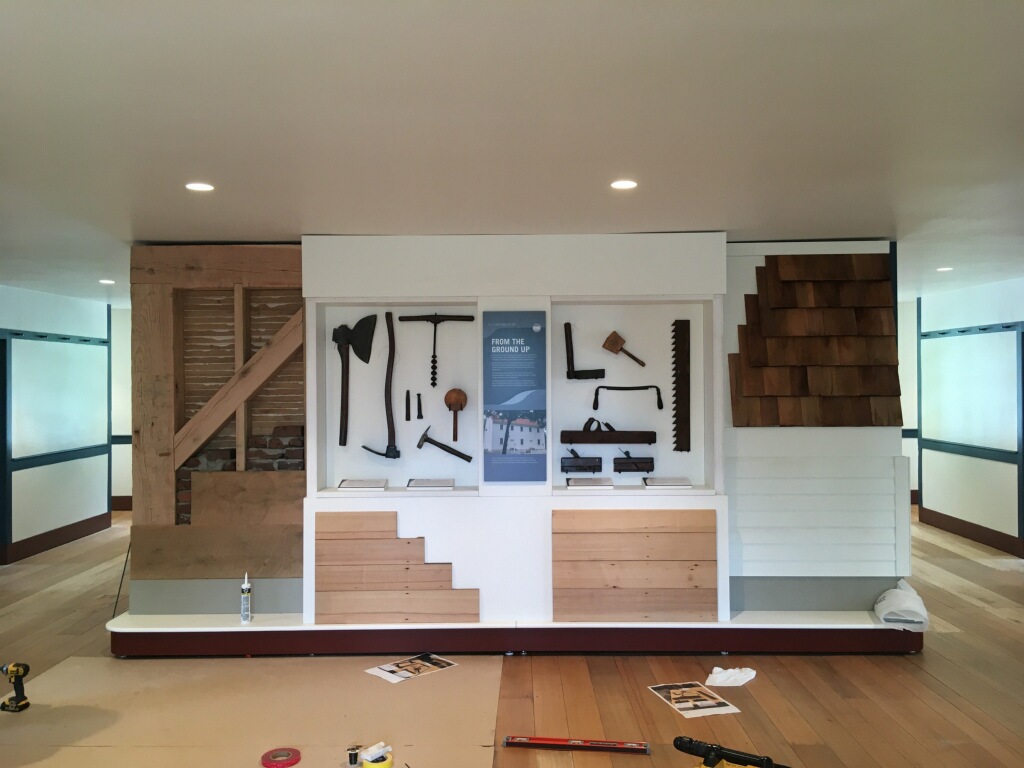 Follow Our Progress
Expect to hear more about the progress of our Long-Range Plan projects on social media, through emails and on the Shaker Village blog. We hope you follow along!
If you have questions about master site planning at Shaker Village, or if you would like to support our efforts, please reach out to our Vice President of Public Programming & Marketing, Billy Rankin at brankin@shakervillageky.org or 859.734.1574.
This is the thirteenth article in an ongoing series outlining long-range planning at Shaker Village of Pleasant Hill. New to the series? You can visit our previous articles here: